Skip to Content
Auto Accident Treatment In Kansas City, MO
Injuries sustained from auto accidents can persist for months and even years. After you've dealt with insurance, gotten your car repaired, and more or less moved on with your life, you may still be feeling aches and pains in your back, neck, or other areas of your body. This type of chronic pain is not uncommon for those involved in auto accidents and should be addressed as quickly as possible by a trained medical professional. Here at Restore Muscle and Joint, our medical team proudly provides a wide range of therapeutic rehabilitation services designed to help patients of all ages find long-term relief from their auto accident injuries. With decades of experience and state-of-the-art facilities, we've successfully treated hundreds of auto accident patients across the greater Kansas City, MO region. Read on to learn more about our auto accident treatment services, and contact our office at 816-452-4488 to schedule an appointment with us today!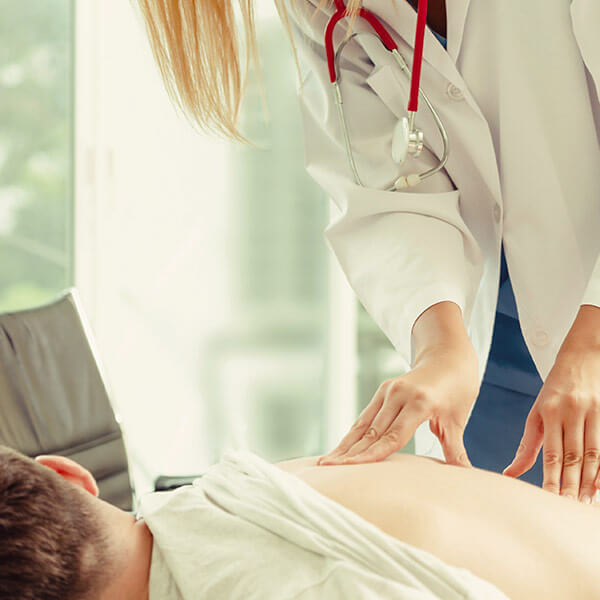 Pain Relief and Rehabilitation for Auto Accident Injuries
Whether you've been in a small fender-bender or a serious automobile accident, it's important to seek medical treatment for any injuries you may have sustained. Even the smallest neck twinge can turn into a long-term problem if not dealt with properly. At Restore Muscle and Joint, we provide treatments for whiplash, immediate sources of pain anywhere on the body, and long term physical ailments due to past car accidents. Using our plethora of chiropractic procedures, medical treatments, and physical therapy sessions, we work diligently to develop a personalized treatment plan to help you find pain relief and help your body work the way it's supposed to.
The Restore Muscle and Joint Difference
At Restore Muscle and Joint, our medical professionals understand that when it comes to auto accident injuries, pain relief is only part of the solution. The persistent aches, twinges, and pains you are experiencing from your auto accident injury are likely the result of alignment issues in your body. Our medical professionals work diligently to treat your injuries at a muscular and skeletal level to help you feel better for life. We want you to feel good — we also want your body to function the way it's supposed to. That way, you won't experience further complications down the road. To learn more about our many auto accident rehabilitation services, schedule an appointment with our team today!
If you've been in a car accident, it's important to seek medical care as soon as possible. Having your injuries assessed and beginning a rehabilitation program as quickly as possible will greatly improve your chances for long term pain relief and a full return to normal. Don't wait for your auto accident injuries to simply go away — contact our Kansas City, MO office at 816-452-4488 to schedule an appointment with our auto accident treatment team today!