Skip to Content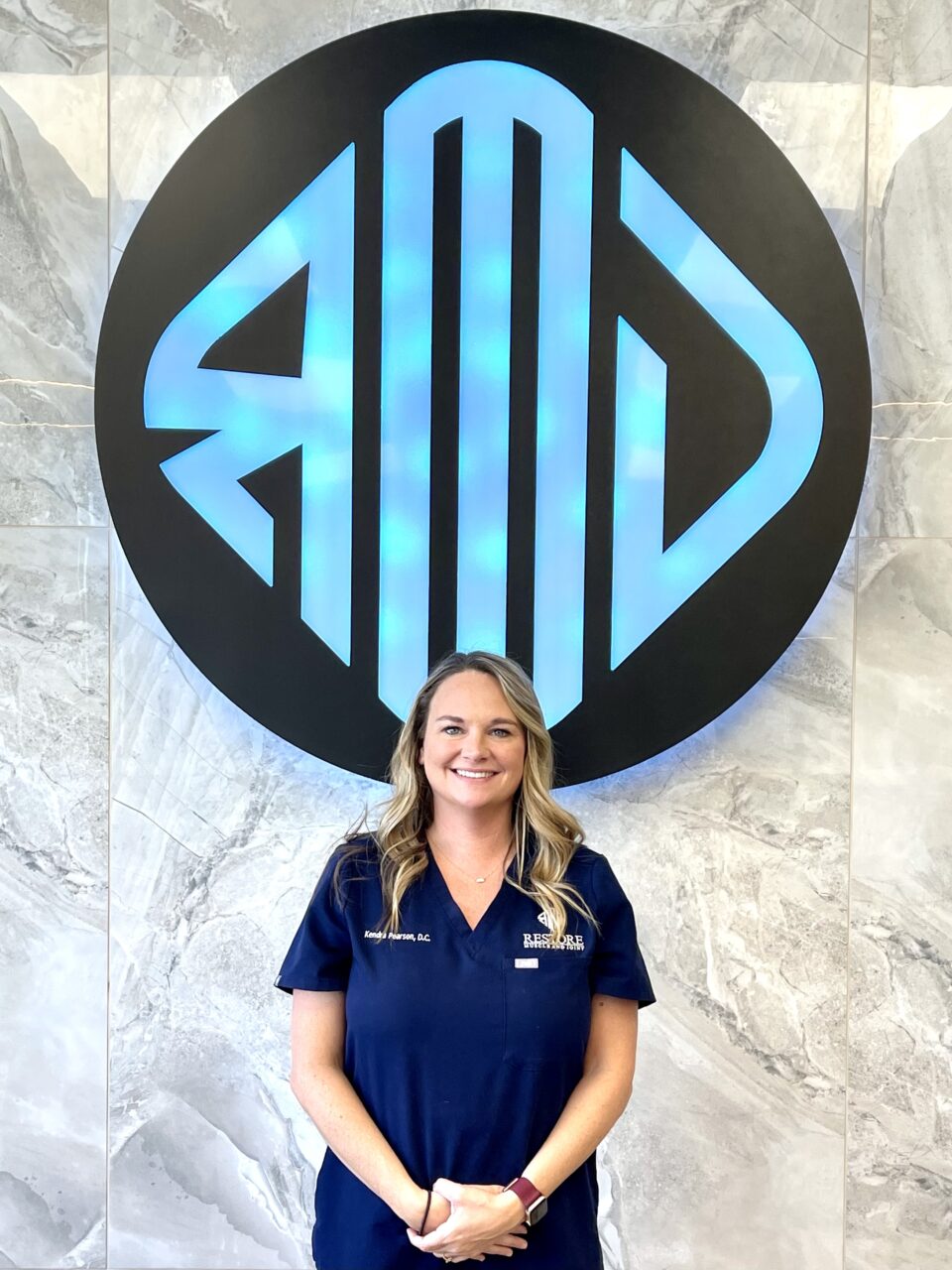 Dr. Kendra Pearson
Dr. Kendra Pearson is Chiropractor and owner of Restore Muscle and Joint.  She graduated with her Doctorate of Chiropractic in 2004 from Cleveland Chiropractic College Kansas City.  Over years of practicing chiropractic and seeing many patients have amazing results, she noticed a lack of co-management of her patient's health with other providers.  Realizing that chiropractic is amazing for many things, it wasn't the only thing her patients needed to achieve full functional health.  She has dedicated her career to creating a health clinic that combines different disciplines in one place to better serve her patients.  Restore Muscle and Joint is that dream come to reality.  It is a true place of healing that uses a multidisciplinary approach to achieve phenomenal lasting results finding and treating the root cause of health problems.
Dr. Pearson's mission is to change the way of healthcare by encouraging doctors to work together for the greater good of the patient and educate her community to be proactive about their health instead of reactive.
In 2018 Dr. Kendra Pearson founded the Wellness Advocate Radio Show on 98.1 KMBZ. She was able to bring on nationally renowned guest and had the fastest growing radio show in Kansas City. She loves educating the public on what TRUE health and wellness is. You can now catch here on her national podcast The Wellness Advocate.
In 2021 Dr. Pearson became board certified in treating Neuropathy and Chronic Pain.
Personal Life
Dr. Pearson is born and raised in Kansas City where she continues to call her home.  She enjoys spending time with her husband, Troy, and her children.  She loves spending time with her son watching the Chiefs, Royals and WWE.  She coaches her daughters competitive cheerleading squad and loves encouraging her competitive spirit.
Dr. Pearson also has a passion for Wine! She love nothing more than enjoying a quick trip to Napa Valley, CA to do a few wine tastings. She love a good Cab or Pinot.